Almost everyone is stuck at home and you're probably wondering how your kids are going to continue with their education. Or you're already planning to continue school at home but don't know exactly what to do or how to begin.
At challenging times like this, it's actually an opportunity to learn and explore homeschooling with your kids. Just have an open mind and see for yourself, maybe you and your kids would enjoy it too!
It's totally understandable to feel uncomfortable with the idea, or even feel scared especially if it's something you don't know about or have not considered.
Don't stress out about forcing yourself to replicate school at your homes. Be carefree and enjoy every moment of it!
Here are some tips you can do when trying "homeschooling" during the lockdown period.
Remember that learning is not limited to studying the subjects or books. Take this chance to learn other things with your kids.
Tip #1: House Chores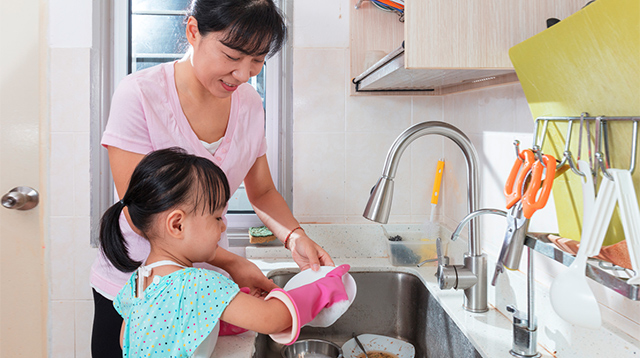 You can teach them house chores to instill responsibility and independence. Depending on your child's age, there's actually an appropriate chore you can teach them.
Tip #2: Learn an instrument.
Why not learn to play an instrument, a guitar or a piano, who knows? you might discover your child's hidden talent! Or just sing together to drive your worries away!
Tip #3: Play in the kitchen.
You can also involve your kids in the kitchen! Cook or bake together where you can incorporate math lessons for instance. Afterwards, have a chit chat with them and you have a free snack! How cool is that? It's hitting two birds in one stone!
Tip #4: Make art.
Doing art class by painting or doing origami sounds fun as well. Or play in the garden. You can show them outdoors games you used to play as a kid like patintero, chinese garter and a lot more! Now that's Physical Education.
Tip #5: Read with them.
Grab a book that's been in the bookshelf for the longest time and start reading to them. Teaching them to love reading at a young age is one of the smartest things you can do as a parent.
Or just relax, watch a documentary and learn something new with your kids! The choices are endless!
Photo: https://images.app.goo.gl/wAjkSNaqxQDrsjmT6
Tip #6: Go online.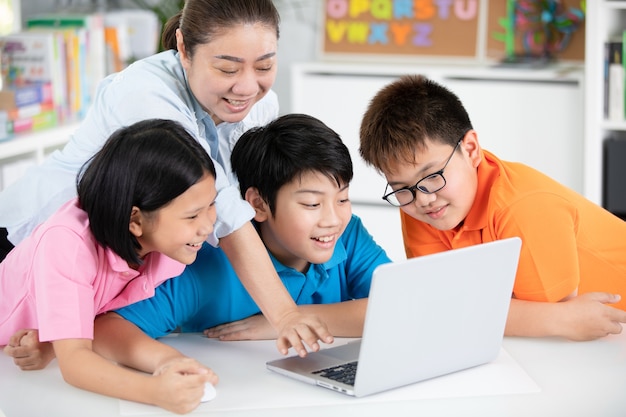 Aside from what's readily already available in your household, you can go online and try these resourcesshared on Facebook now!
Scholastic has created a free learn-from-home site with 20+ days of learning and activities.
Photo: https://images.app.goo.gl/DshnPTcwq2fuySnBA
Check it out here https://classroommagazines.scholastic.com/…/learnathome.html
Go on a virtual tour of these 12 famous museums and travel the world with your kids here https://www.travelandleisure.com/…/museums-with-virtual-tou…
Here are additional educational websites you should also check out.
Online resources:
– BrainPop
– Curiosity Stream
– Tynker
– Outschool
– Udemy
– iReady
– Beast Academy (Math)
– Khan Academy
– Creative Bug
– Discovery Education
YouTube Channels
– Crash Course Kids
– Science Channel
– SciShow Kids
– National Geographic Kids
– Free School
– Geography Focus
– TheBrainScoop
– SciShow
– Kids Learning Tube
– Mike Likes Science
– Science Max
– SoulPancake
https://www.storylineonline.net/
https://www.highlightskids.com/
See? There's actually a lot of resources out there! No reason for your kids to stop learning. Not because we are on a lockdown and classes have been suspended, should your child's education be. Explore each one and find out what will pique the interest of your kids.
What's important right now is you take this time to bond and learn with your kids. Don't let them feel the panic and fear because of this pandemic. Don't focus on the negative, look into the brighter side.
Who knows, you might enjoy homeschooling and would love to consider it in the future. If you do, you can always reach out to The Learning Place. They'd be more than happy to assist you on your journey. 
To get a quotation for TLP Homeschooling, click this link: https://bit.ly/GetQuotationTLP
Stay indoors, slow down, and stay safe everyone!
Telepono: (049) 536 8316
Mobile Number: 0995 746 0141/ 0926 736 7494 (Teacher Myrine Jane, TLP Homeschool Admin Head) and 0917 712 3516
E-mail: tlpeduchomelinks.adm@gmail.com
Facebook page: https://www.facebook.com/tlp.losbanos/
Website: https://tlpschool.com/homeschool/